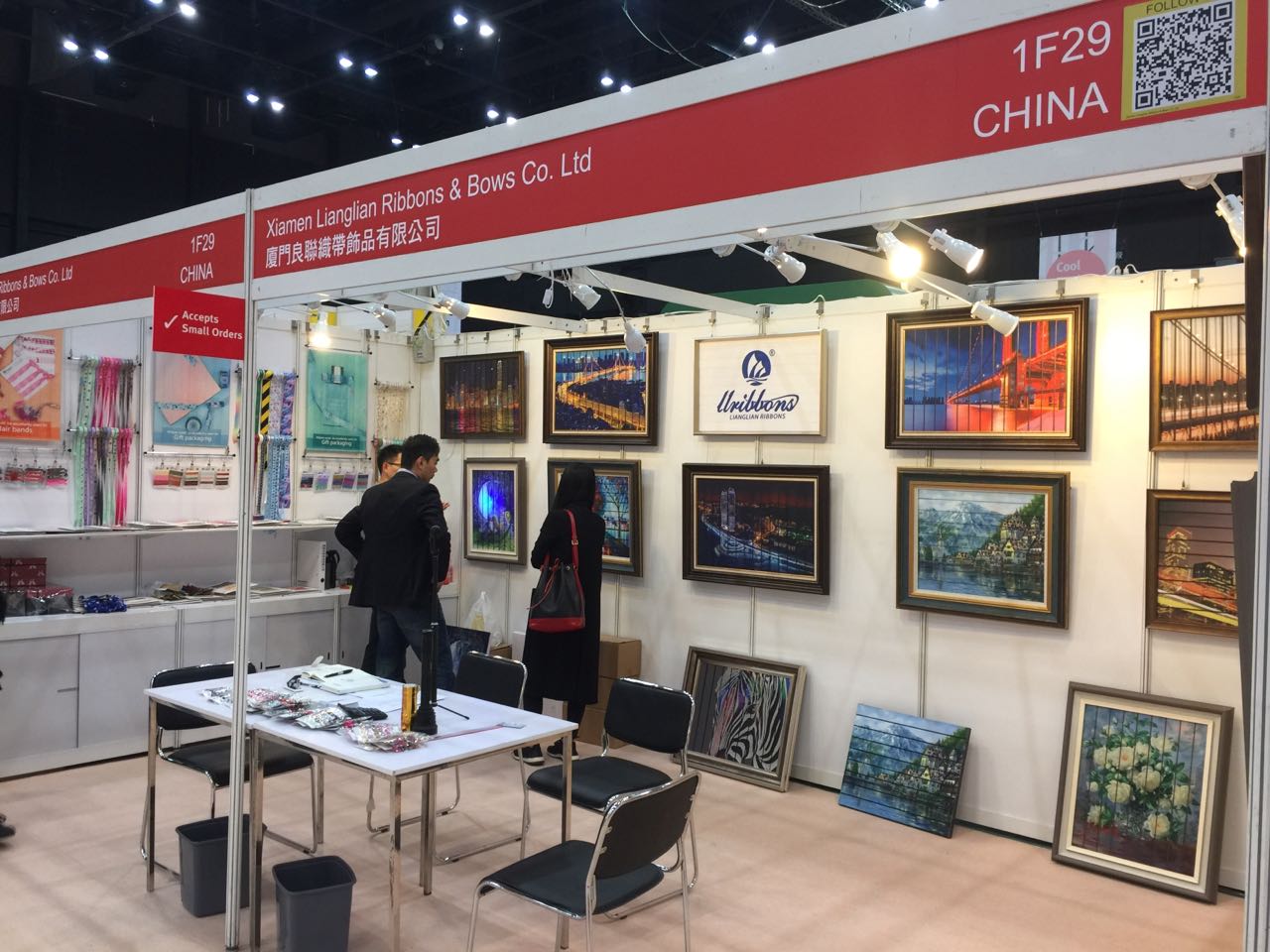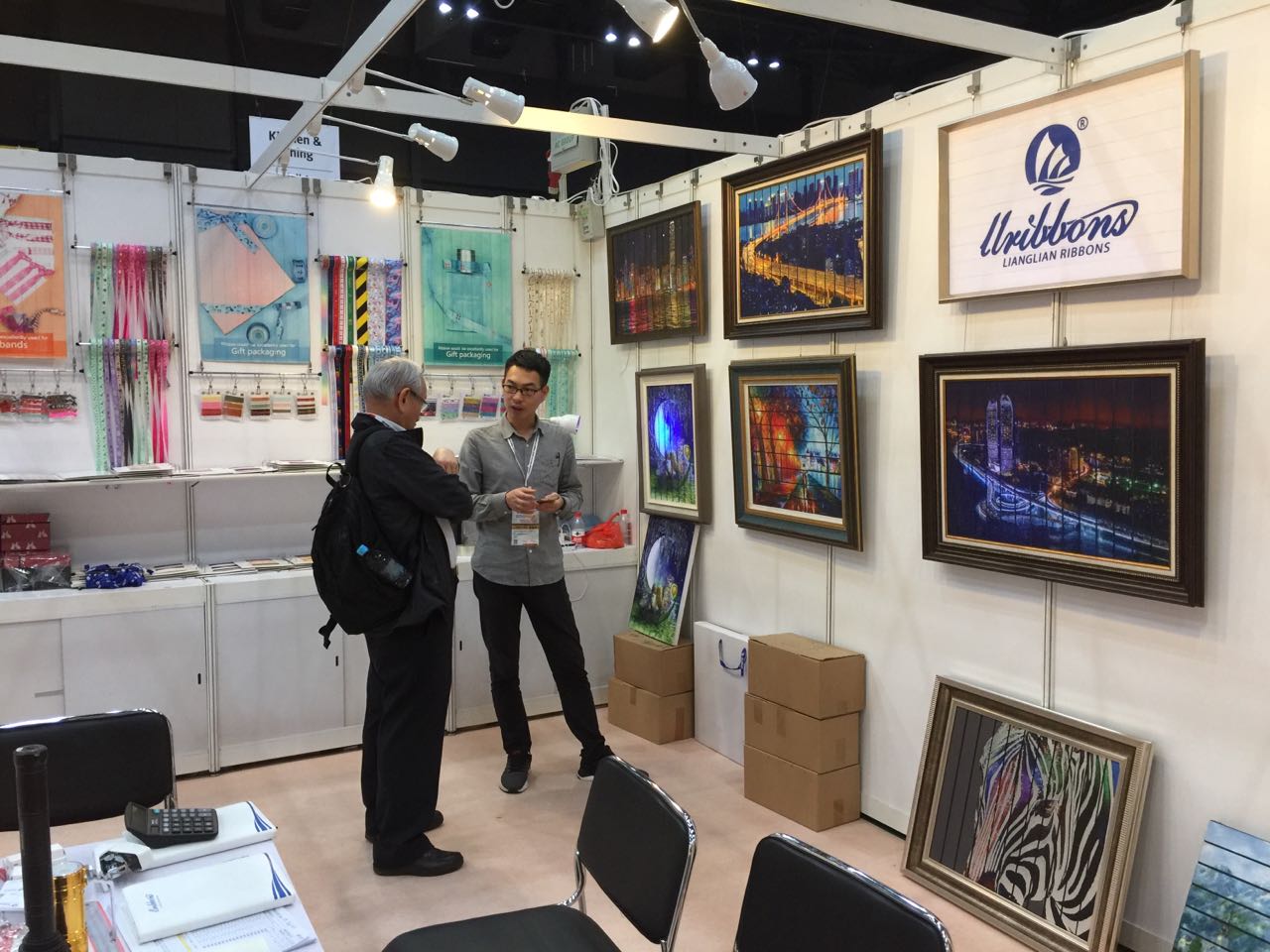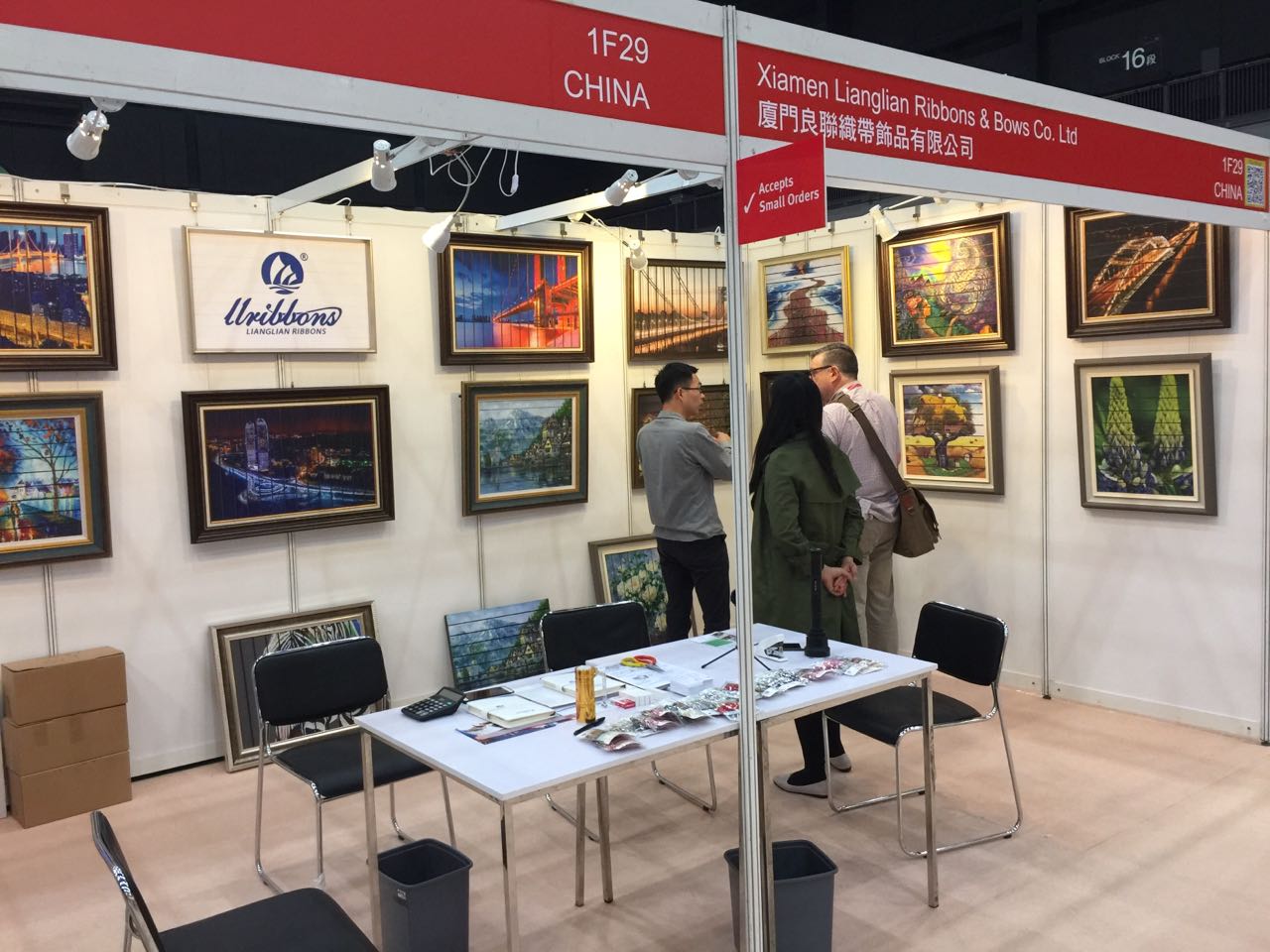 On the Hong Kong show, sales are showing the special visual effects of ribbon painting to the visitors.
Compared with traditional painting style, ribbon painting has many different visual effects, like the color reaction, light reflecting effect, photosensitive color changing effect and others, making ribbon painting be a brand new style home decorative painting art.
Moreover, ribbon painting only could be find in our factory, we are the pioneer, and the patent of our ribbon painting is now in process.