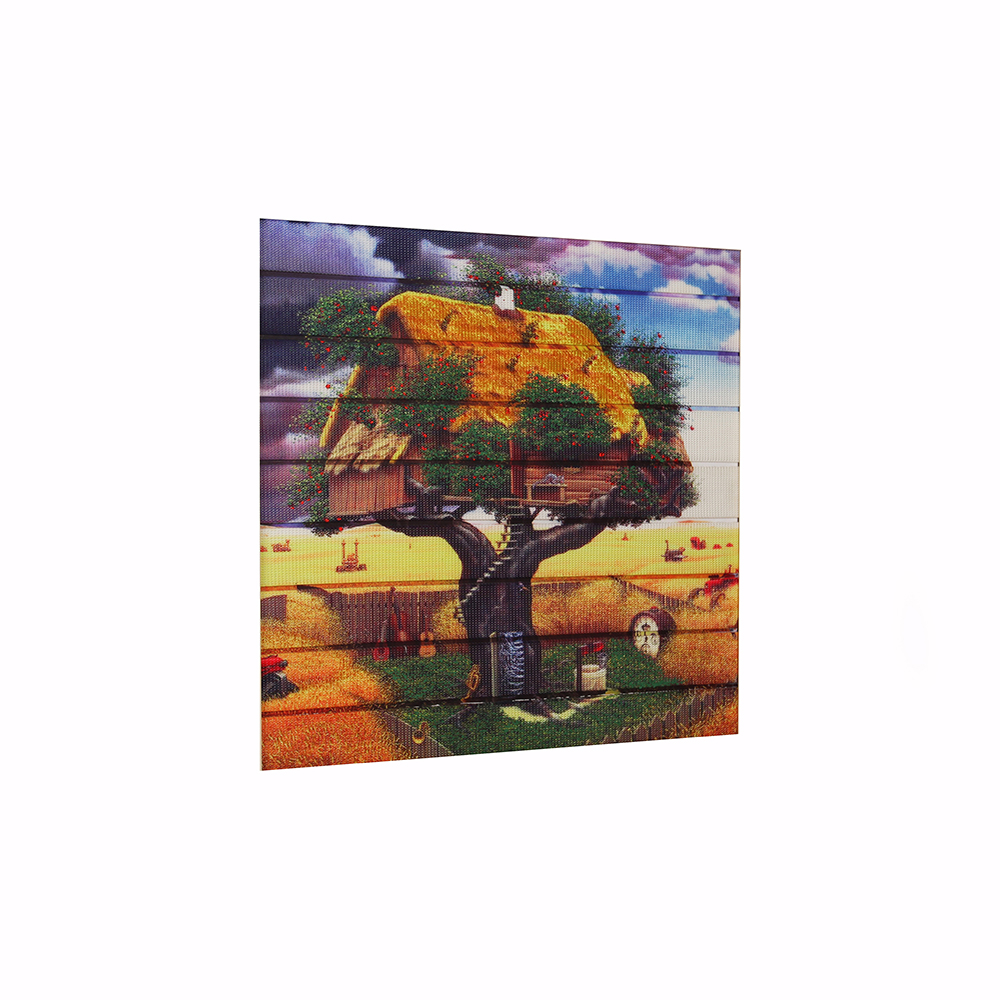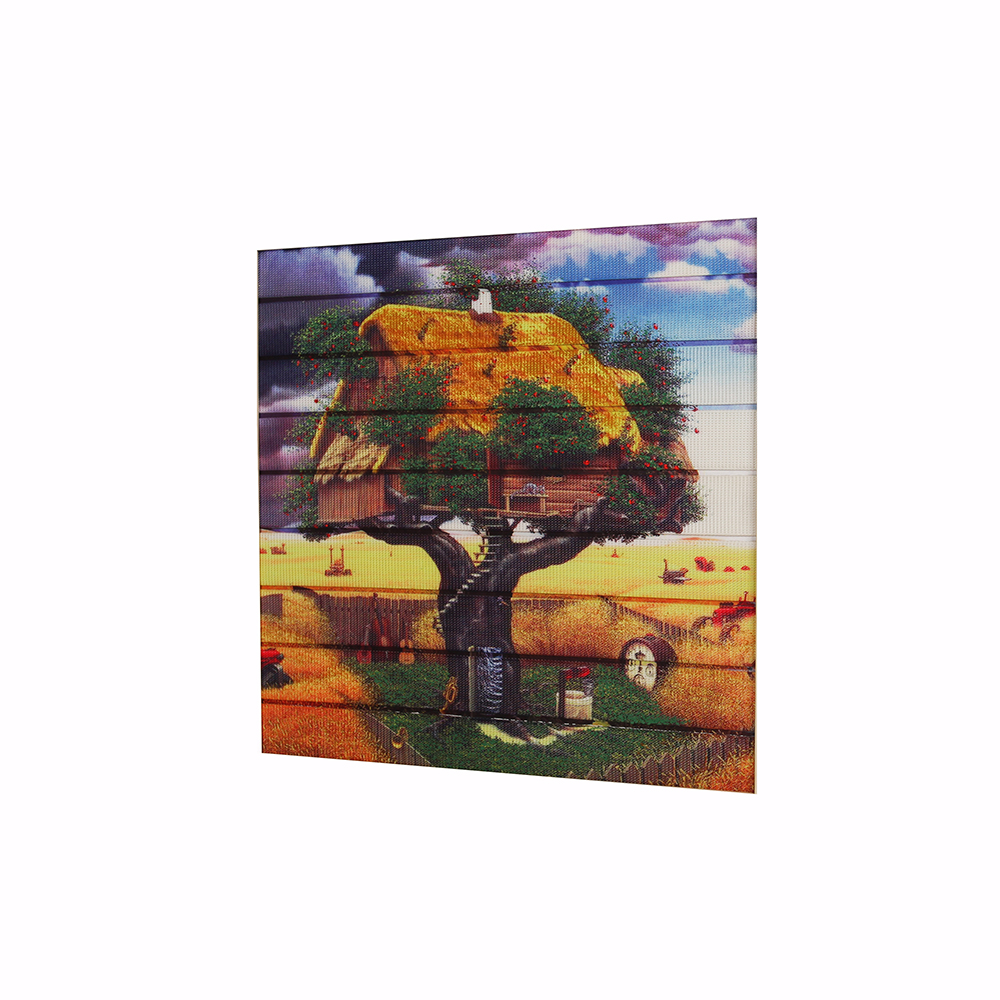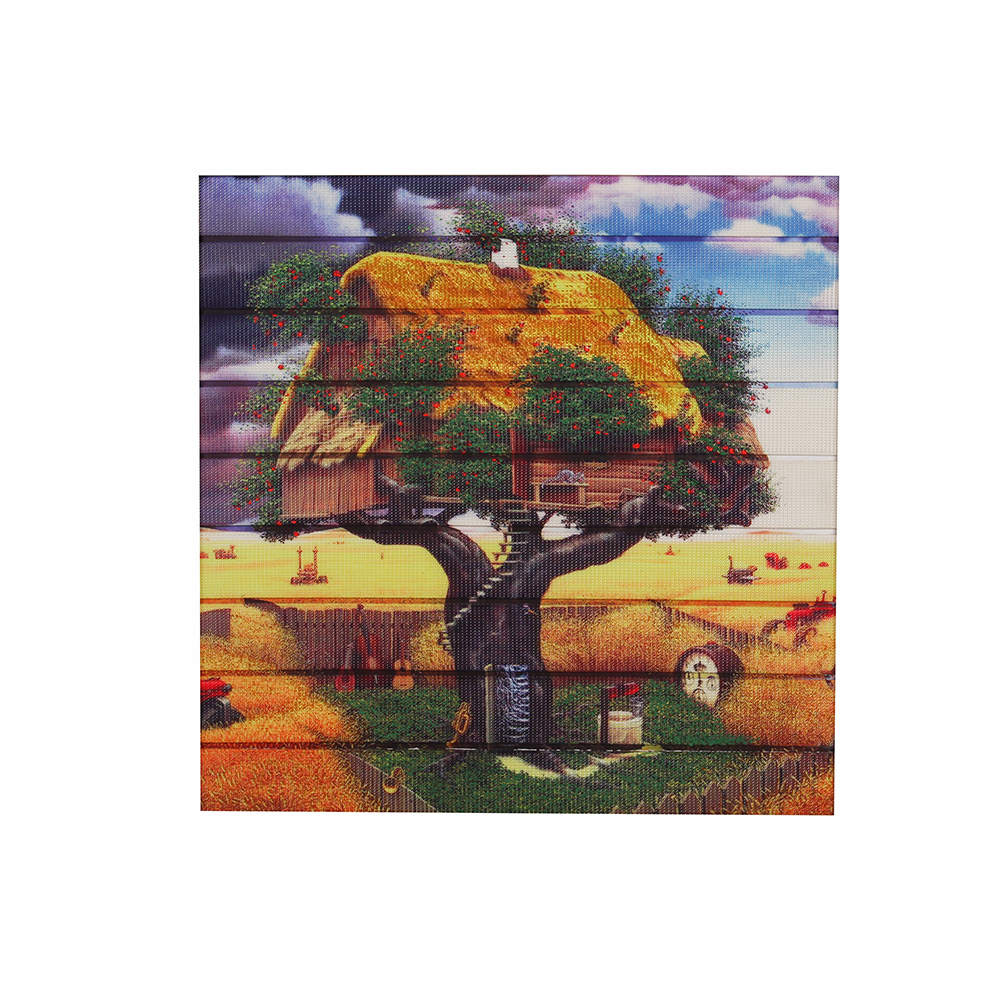 Ribbon painting is a new kind painting art created by our company, which is unique. We do printing on special grosgrain ribbon belts to form a whole pattern and then do a series of complex hand painted processing on it, making the whole painting more colorful and full of creation.
Ribbon painting is comprised by three parts:
Front: painted ribbon belts (glued on middle canvas)
Middle: high quality cotton canvas (stretched and wrapped on back wood frames)
Back: real wooden frames with hook, ready to hang.
Features:
Compared with traditional paintings, ribbon painting has very different visual effects.
1. Ribbon painting can be well viewed both closer and from a distance. Seeing from different directions have different looking effects.
2. Ribbon painting has very good color reproduction. And based on the original pattern, we could also create more color combinations on the same pattern, to make the whole painting look more colorful.
3. Ribbon painting is very sensitive to colored light sources, so using different color lights on ribbon painting, different visual effects could be shown. Lights equipment makes ribbon painting look more attractive.
4. All materials of ribbon painting are eco-friendly. Our ribbon painting has passed SGS Test with SVHC 173 chemical test.
5. Besides light sensitive effect, it also has other effects like light reflective effect, glitter effect, real metallic gold luster and so on.
6. Customized pattern is welcome.